TCN-CFM-2N(V22) MINI Hot Food Vending Machine
TCN mini hot food vending machine is a new end-to-end solution for selling all types of hot food. , less cost, to meet the requirements of food manufacturers.


It features an innovative heating module that can serve pizza, burgers, sandwiches, prepared meals and other baked goods. In addition, the heating time can be adjusted according to the food being sold, guaranteeing the best eating conditions.
Description
Applications
Specifications
Inquiry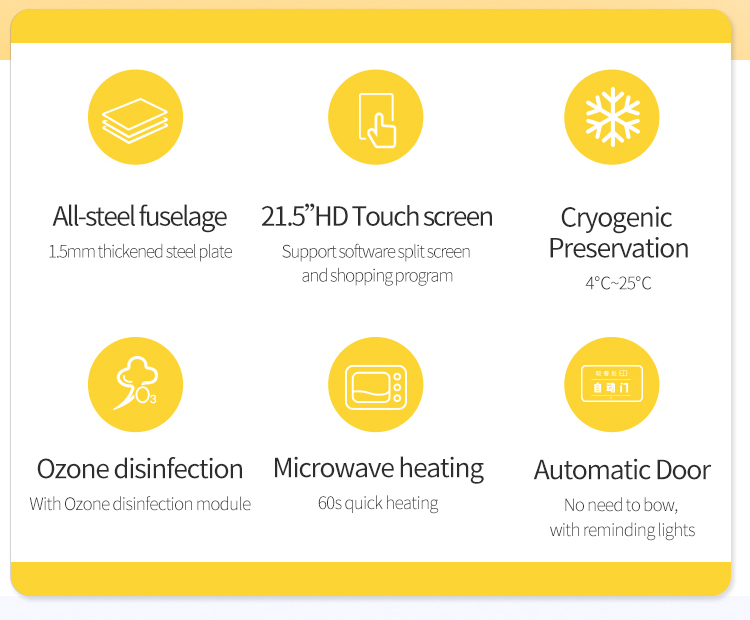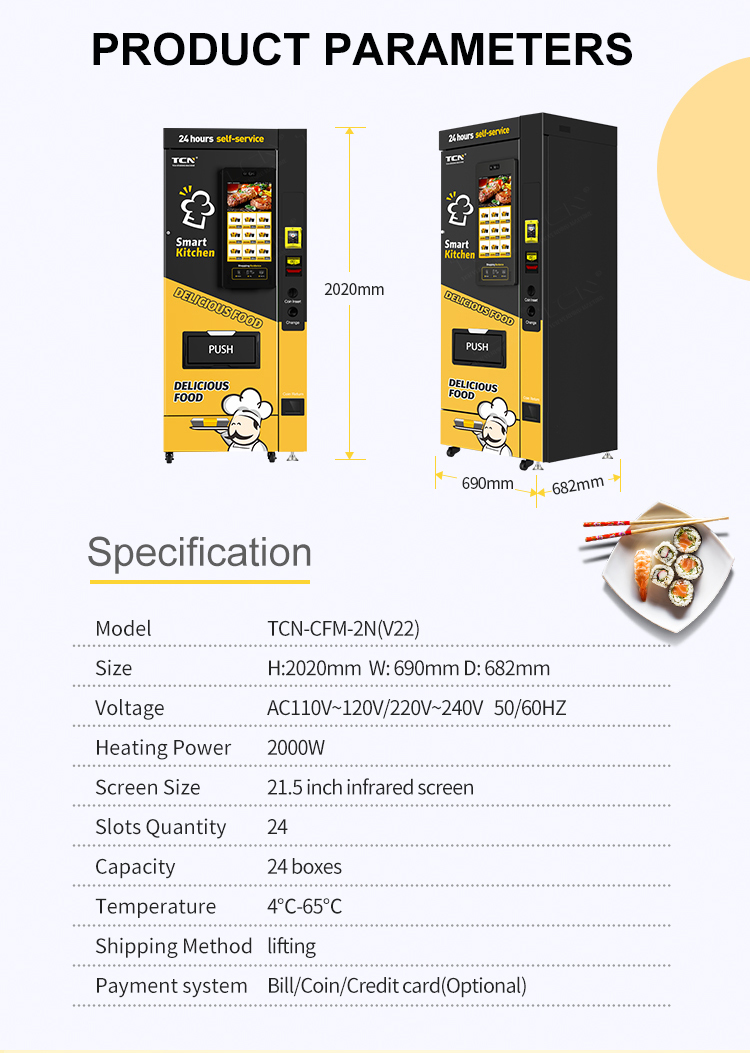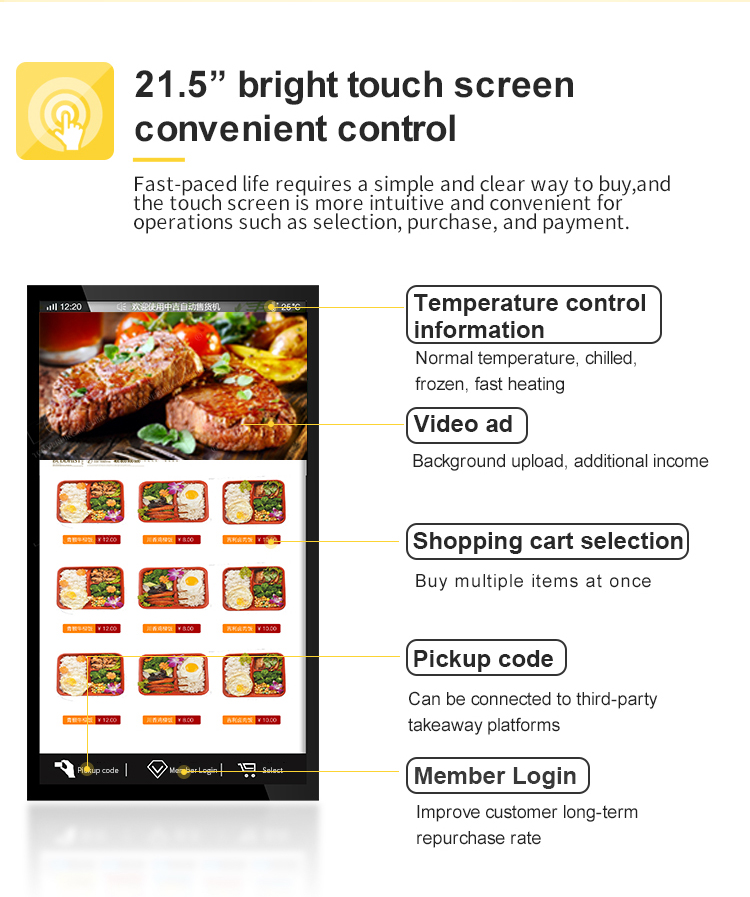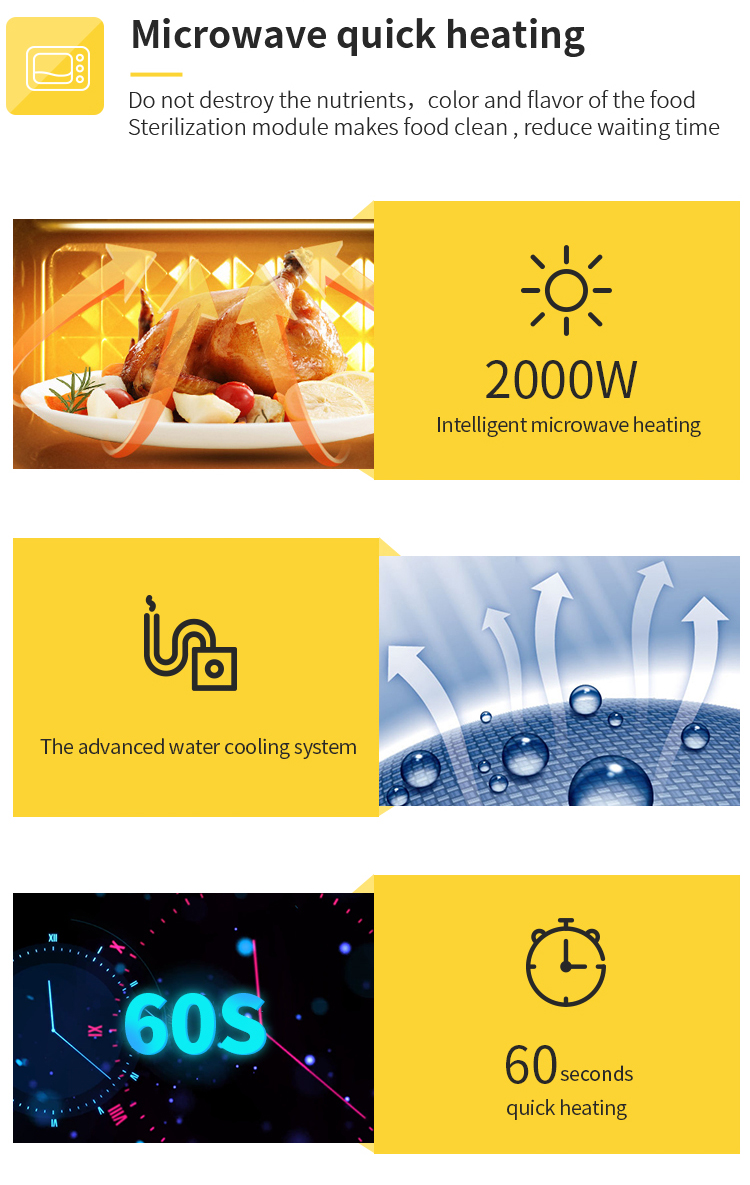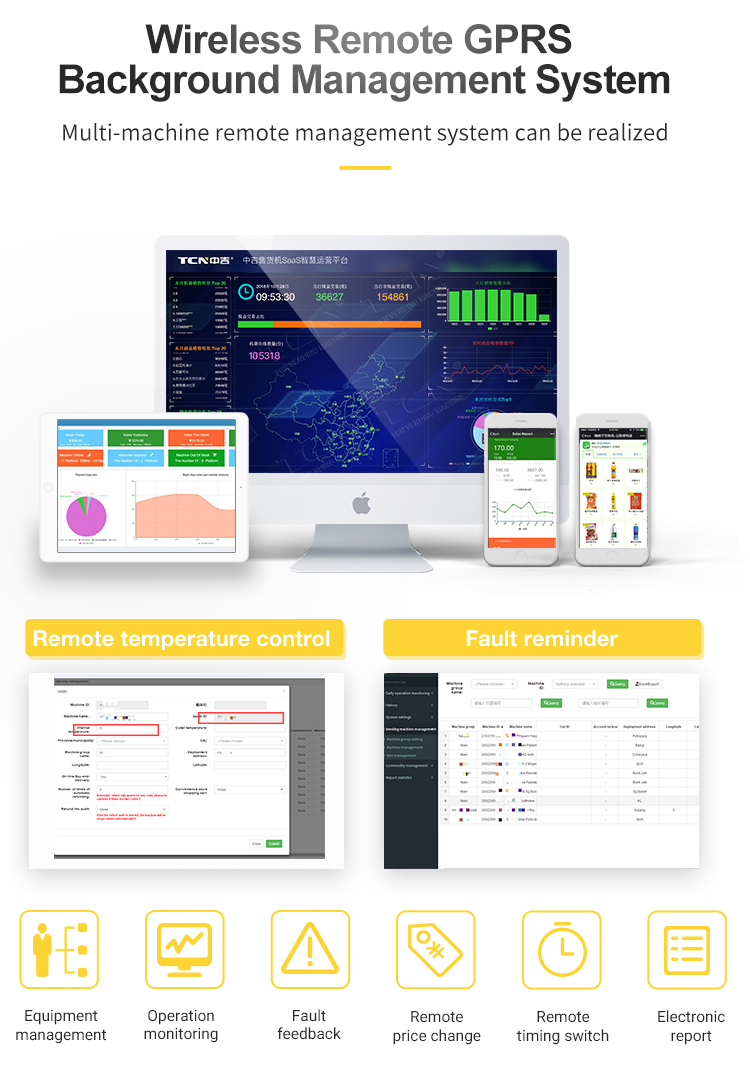 Bank,Supermarket,Airport,Train station,Hospital,Shopping mall,Park,Zoo,Scenic area,Pharmacy(drugstore),Office,Hotel,Subway station,School
| | |
| --- | --- |
| Model | TCN-CFM-2N(V22) |
| Size | H:2020mm W:690mm D:682mm |
| Voltage | AC110V~120V/220V~240V 50/60HZ |
| Heating Power | 2000W |
| Screen Size | 215 inch infrared screen |
| Slots Quantity | 24 |
| Capacity | 24 boxes |
| Temperature | 4C-65°C |
| Shipping Method | lifting |
| Payment system | Bill/Coin/Credit card(Optional) |
| Payrment methods | Bill,coin,Cashless payment |
| Support | Credit/DebitCard: VISAMaster CardyAMEXEwallet: Aipay/Momyx/Apple pay/Google Pay/Samsung Pay |