TCN Tobacoo Vending Machine with id scanner
There is a card reader which can read customers age from their ID cards and driver licenses or passports.
And we can set each slot with or without age verifica-tion.
If the product required so, they will need to get the pass with their ID cards or driver licenses.
Then they can proceed to make payment and products being dispensed by machine.
Description
Applications
Specifications
Inquiry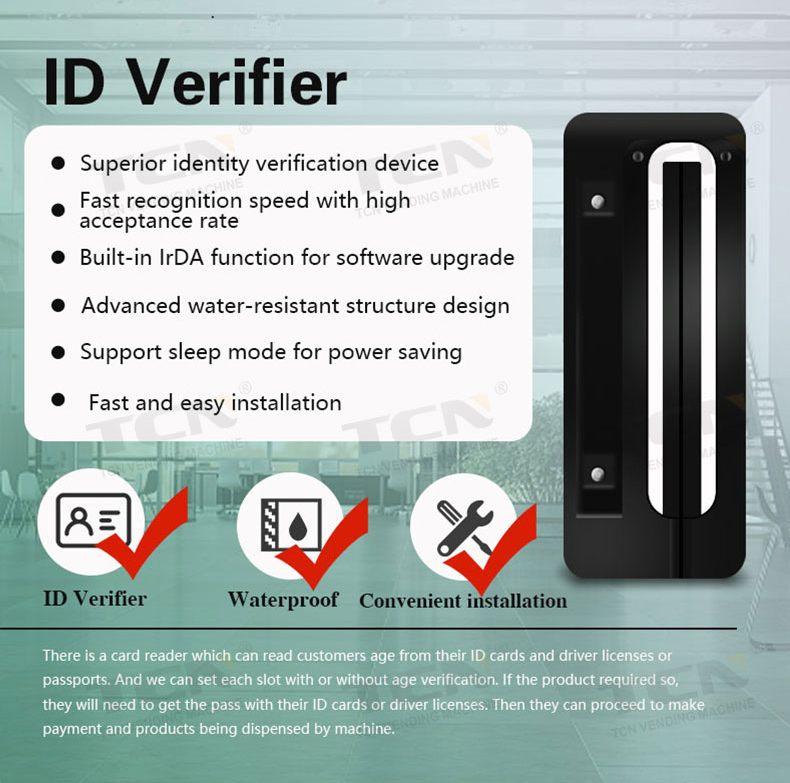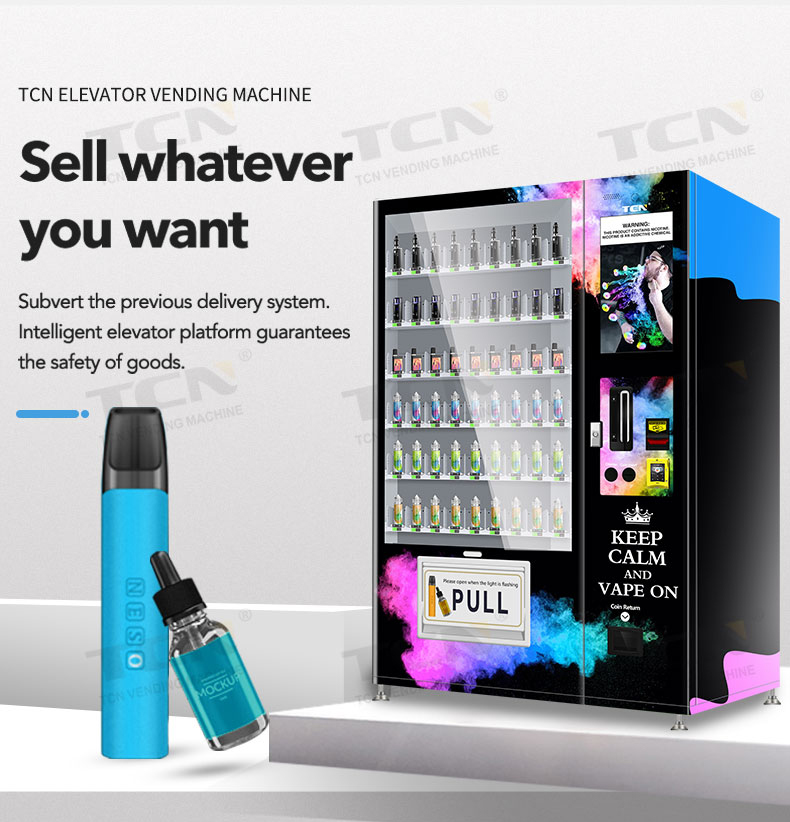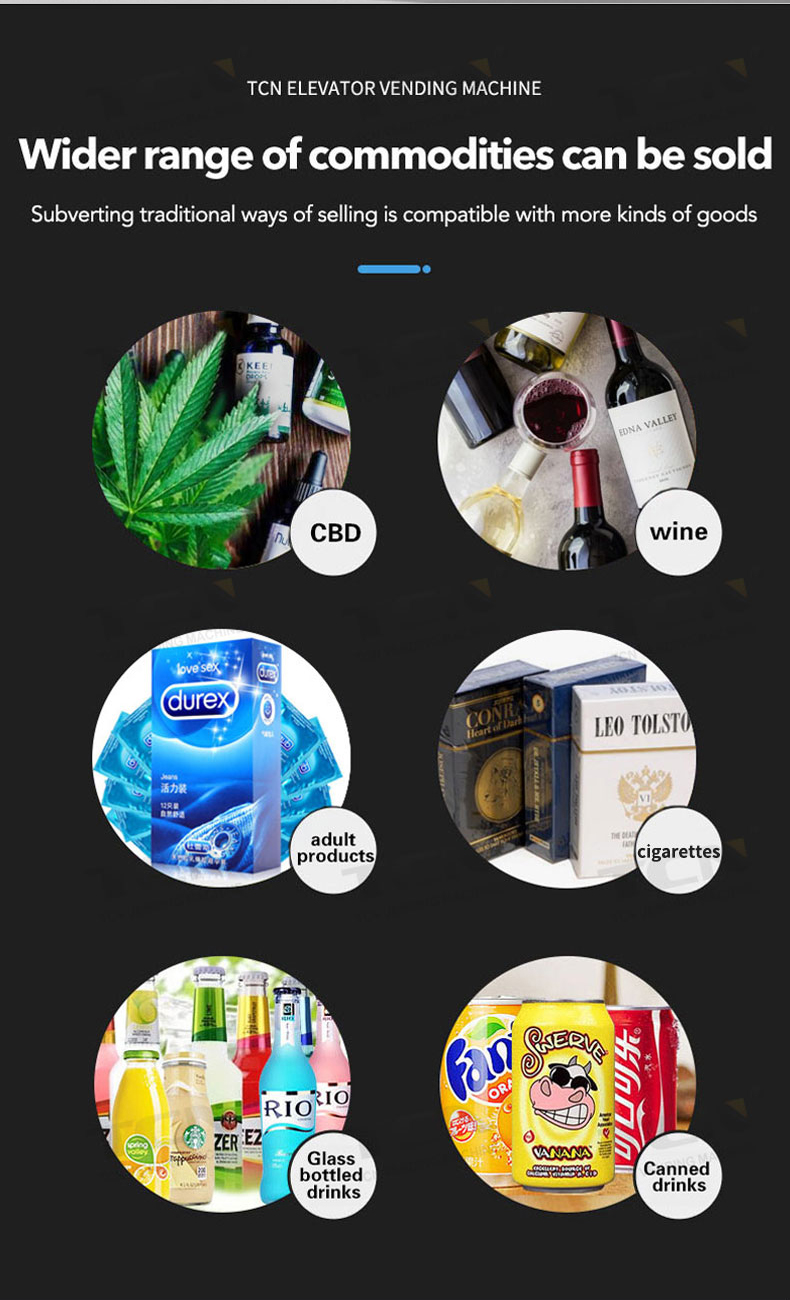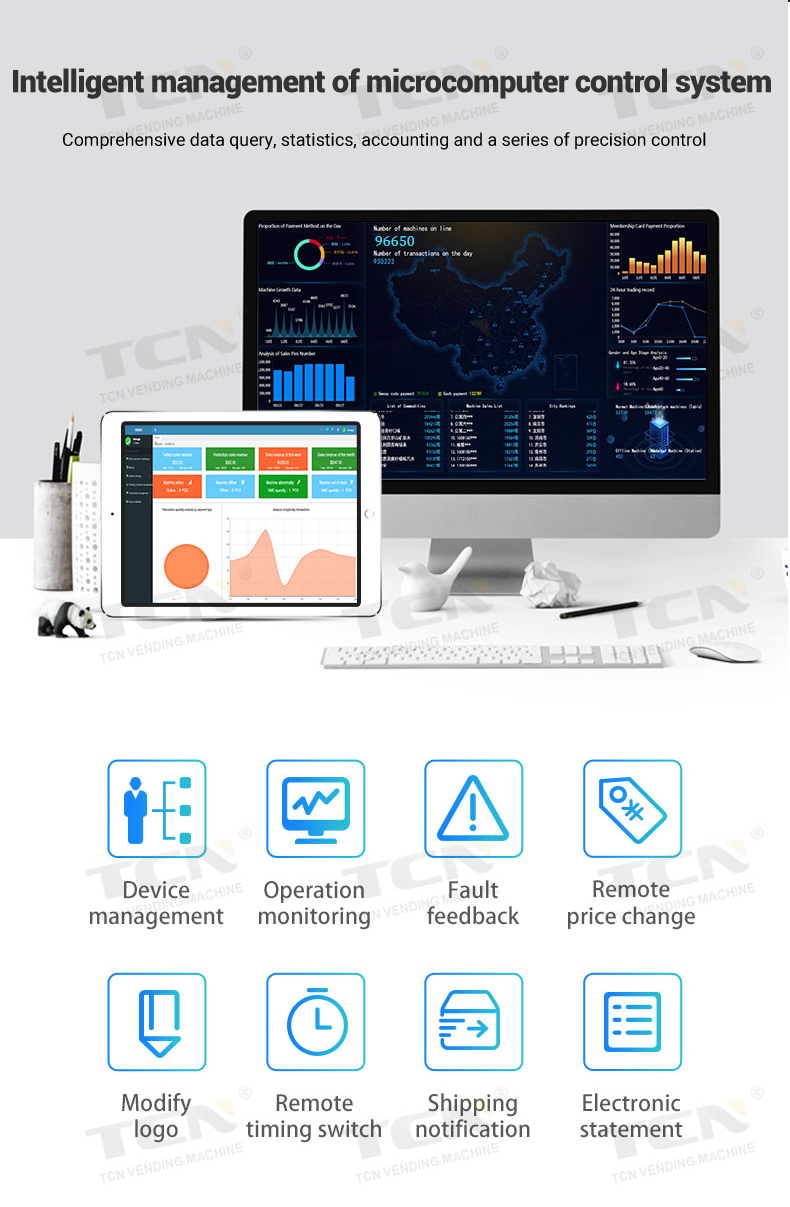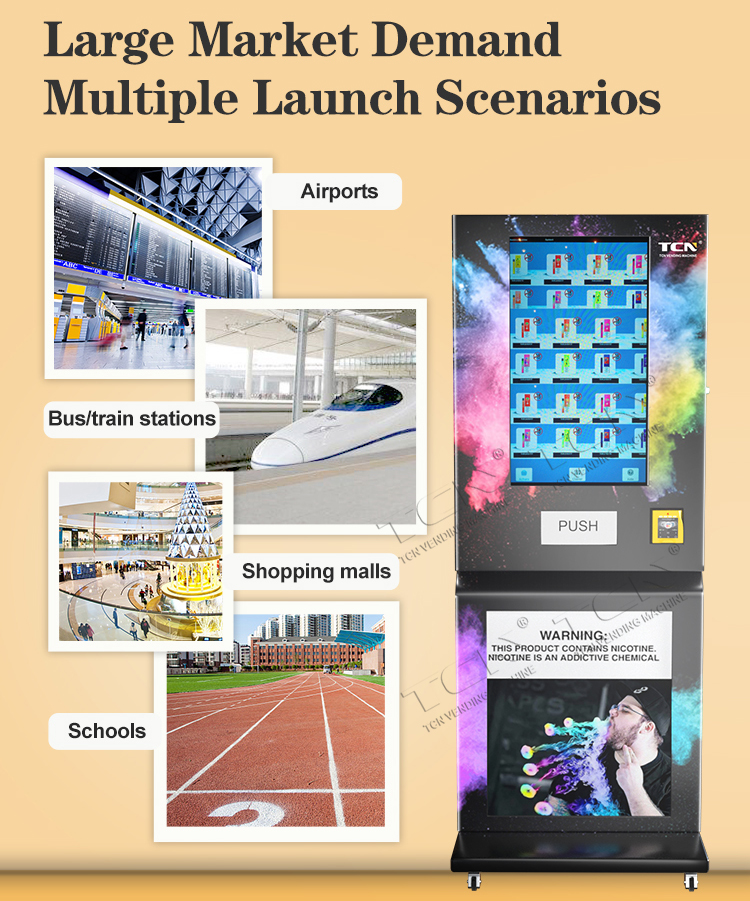 Name
Tobacoo Vending Machine
Model
TCN-D900-9C(22SP)
Dimension
1940*1275*790mm
VOLTAGE
AC100V-240V, 50/60HZ
SLOTS
Standard 6 layers*9 slots pushers instead of spiral
SELECTION
Up to 54 kinds
CAPACITY
300-800 pcs
PAYMENT METHODS
Cash payment such as bill, coin etc.
Cashless payment such as Wechat pay,
Alipay, QR code Pay,etc.