New Arrivals !!! TCN vending machine
In the blink of an eye, it's new year's season.
New Year, New beginning
Take the lead to see the new style of snake vending machine in 2019
It is now!

Redefining shape of vending machine
Fashion appearance and "strong strength"
Redefining Black Technology Vending Machine
Creating a new life of Intelligence
Redefining application scenarios of snake vending machine
Popularizing AI in the future is not a dream
......
New products for the 2019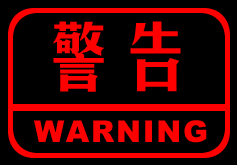 Not much to say, scroll down
Ready~Go!
Let's start the New Year's technological journey together~

1.TCN Fresh cold supermarket at minus 18℃
Frozen delicacy
Visible fresh
Vegetables, fruits, meat, frozen foods, aquatic products, etc. can be sold
2.TCN Intelligent Micro-shop
TCN Intelligent Micro-shop is not only smart, but also more satisfying human needs
Unique anti-theft structure
User-friendly pick-up port design
Equipped with light tips, pick-up without bending, anti-clip
Automatic location search of XY axis lifter
The software setup steps are omitted
Shopping cart function, multiple purchases, one purchase
Fresh, drinks, eggs, vegetables, fruits and milk are available for sale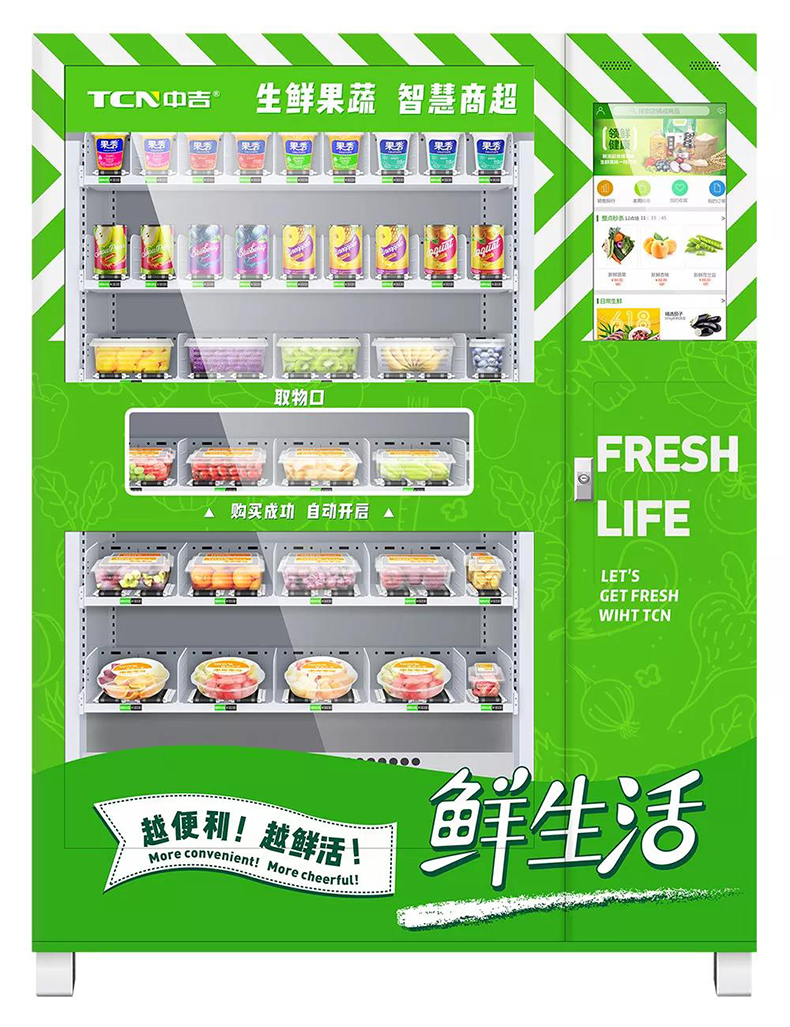 3.TCN Newly developed ice cream machine
The New Ice Cream Machine Overthrows the Age
One machine is equal to an intelligent unmanned ice cream shop
Diversified tastes
Three main flavors of ice cream
Any combination of four kinds of jams and four kinds of nuts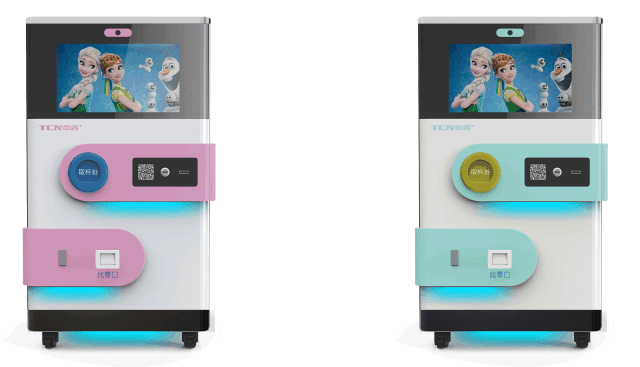 4.Frozen Heated Unmanned Intelligent Restaurant
Mini-hotel create first class convenience cabin
Freezing at minus 18 degrees+Intelligent Microwave Heating Integrated Restaurant
Translational delivery, ready-to-eat, fast and convenient purchase
Integrative Intelligent lunch Box Machine for Refrigeration and Heating
Independent Ozone Antivirus Module, Intelligent Storage and Preservation of Box Meals
Offer meals 24 hours a day.
Free from time and space , convenient for a wide range of diners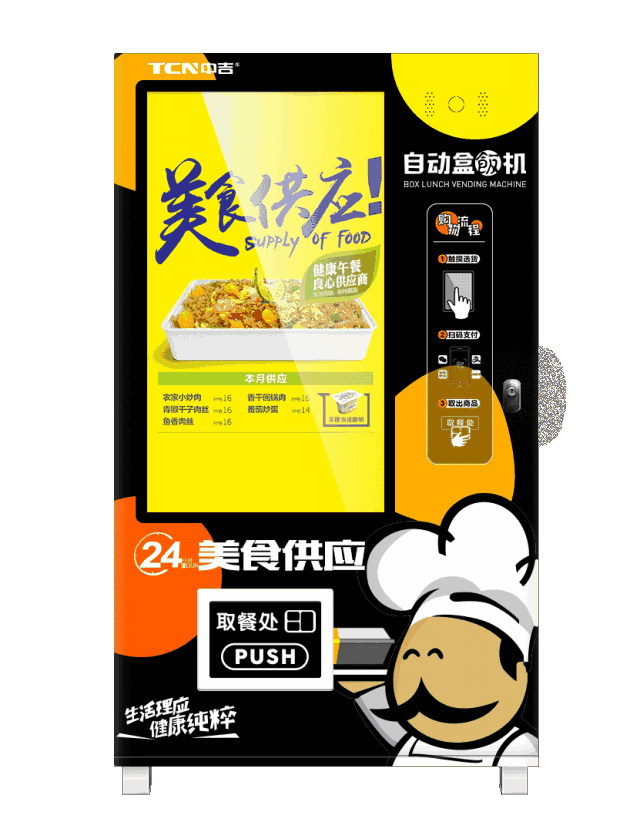 5.TCN Bullet-clip vending machine
TCN Bullet-clip vending machine realizes the milestone of Chinese beverage machine!
Significantly improved shipment accuracy
3D robot delivery, No Pressure to Handle fragile Commodities
Panoramic glass perspective cabinet door
All commodities are clear at a glance, increasing the desire to buy
Automatically detect whether customers have taken away goods
Large storage capacity and simple replenishment
It's several times the normal spring machine and beyond the capacity of the Serpentine vending machine
Easy replenishment
Realize one replenishment and multiple bottles, easily and quickly.
Three-dimensional display of all products
Increase aesthetics and desire to buy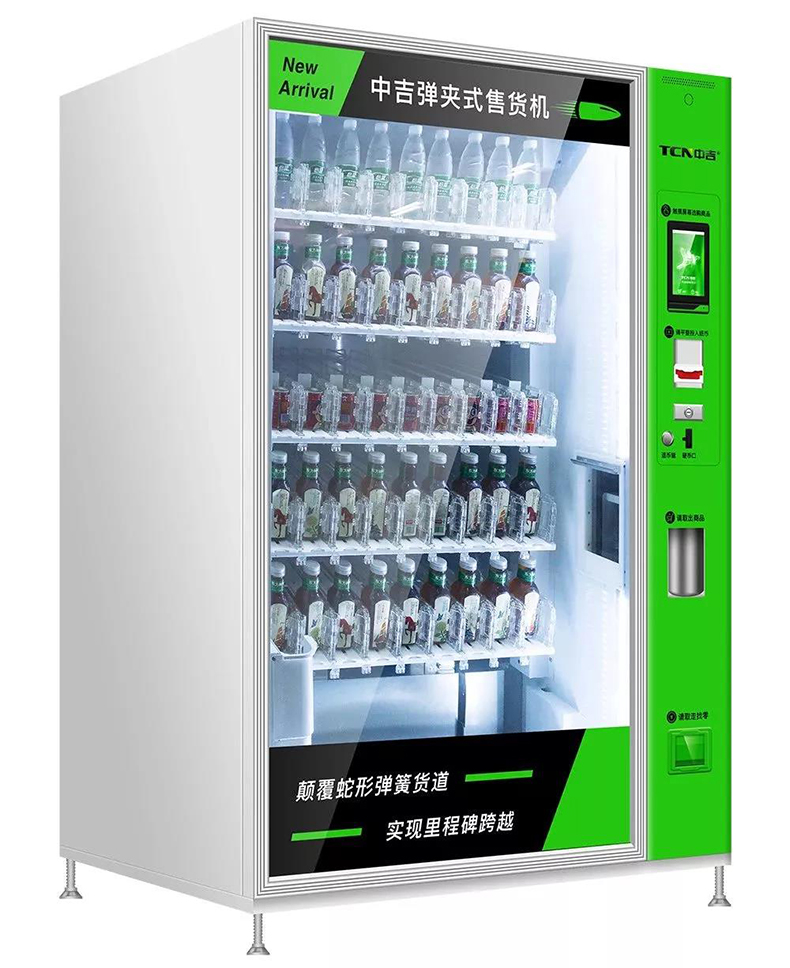 6.TCN Unmanned Store
TCN "Unmanned Supermarket"
Redefined vending machines
Help Operators Realize Luxurious Turn
Accelerate deployment to seize market commanding heights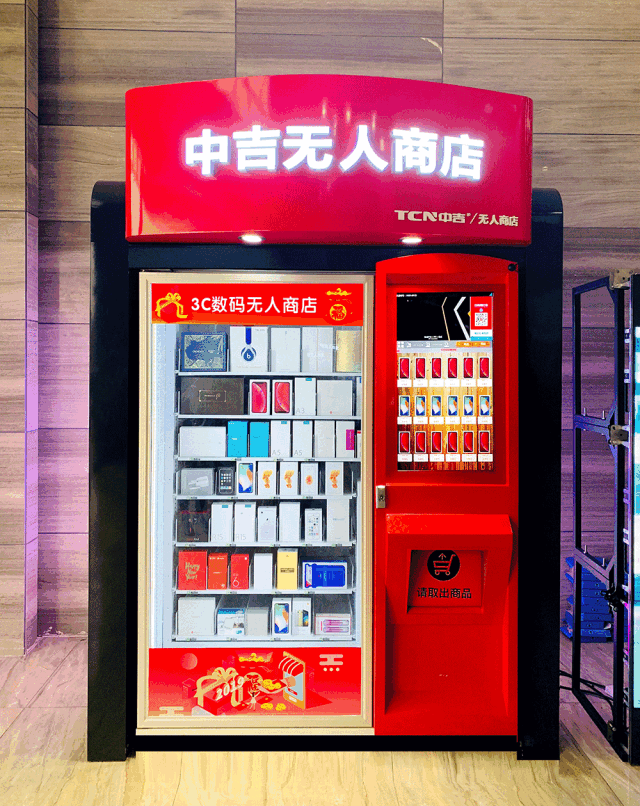 Intelligent Scanning Location
Three-dimensional manipulator, vacuum sucker light handle
Delivery device with anti-theft
The pick-up port is separated from the storage area to guard against theft.
It can sell fragile and wrapping goods at the same time.
Boxed meals, glass bottles and refrigerants
Canned, bottled, boxed, bagged drinks, etc.
Wide scope of application and high economic benefits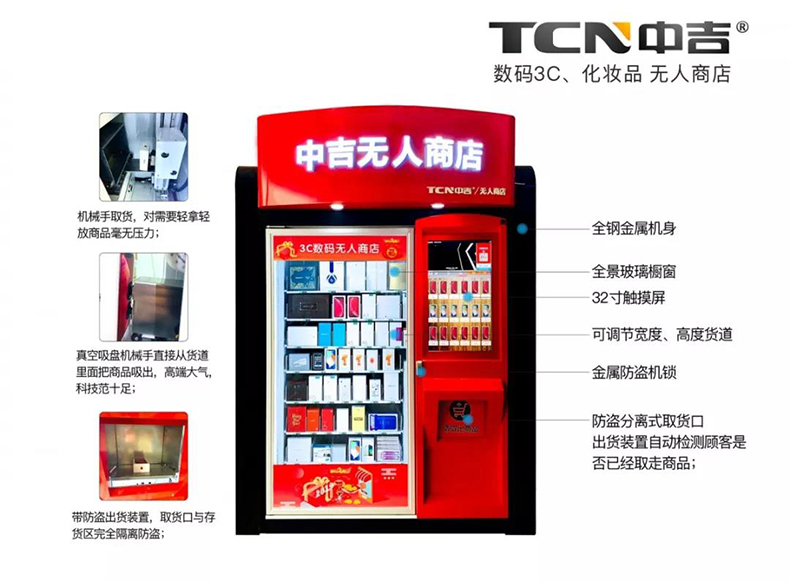 The above new models of TCN will be presented at Guangzhou Exhibition in February 2019.
If you want to see the new style ahead of time
Welcome to visit the headquarters base of TCN in Ningxiang High-tech Zone, Changsha, Hunan at any time.
Some of the products have been sold in stock.
Looking forward to your visit.~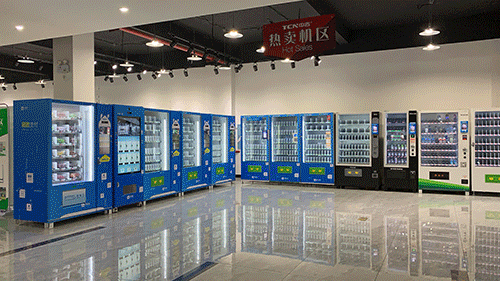 Email: sales@tcnvending.com