Is it profitable in vending machine industry?
In schools, subway stations, cinemas and other crowded places, we can often see vending machines filled with snacks and drinks. If you want to eat snacks, there is a vending machine nearby, you can get them immediately. When choosing items, whether it's paper money or coins or any cashless payment, you pay for them by one of these payment methods, and then with a "bang", the drinks or snacks will fall down. This kind of modern sense of technology, are full of fun in an instant. So, is it profitable to do a vending business?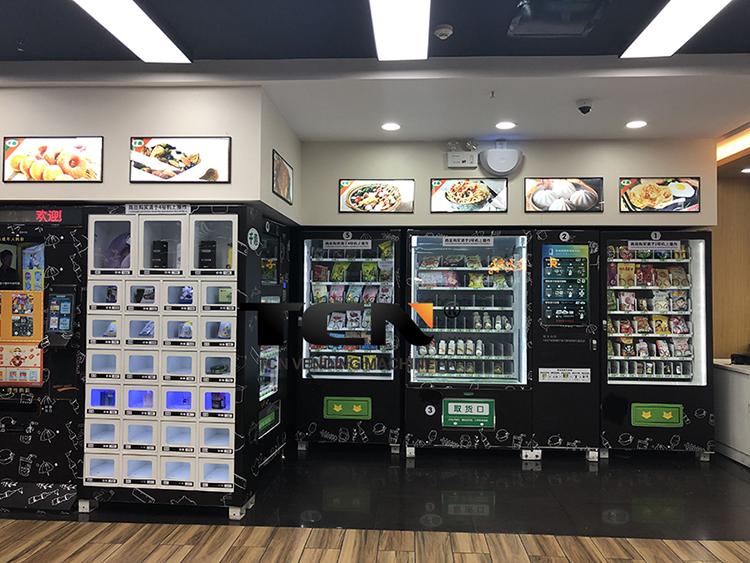 With the progress of science and technology, vending machines are increasingly found by entrepreneurs, which represents a consumption trend. Does it make money? If there are thousands of people passing by a machine every day, as long as one tenth of them are shopping on it, it can be imagined that its revenue is predictable. Buy your own machine and operate it by yourself, you only need to be responsible for the replenishment and maintenance of the vending machine.
Every time you open the vending machine, someone will come to watch it curiously. You just put all snacks and drinks in the same way, and check whether the paper coin slot is normal, handle everything properly, and then ensure the normal operation of the machine. No manual operation, Unattended retail service is becoming more and more popular.
In the Internet age, payment is more and more convenient, technology is more and more secure, vending machines represent a consumption trend and occupy a large part of the new retail market!