TCN-ZK(22SP)+BLH-64S TCN madical vending machine facial mask vending machine pharmacy shop vending machine
- Independent master with 21.5" display,works with cash/cashless payment.
- Master+slave mode,different slaves with 19/27/40/64c ellsare available.
- The maste rworks with up to 6 slaves at the same time.
- Eye-catching flashing light in the lockers.
Description
Applications
Specifications
Inquiry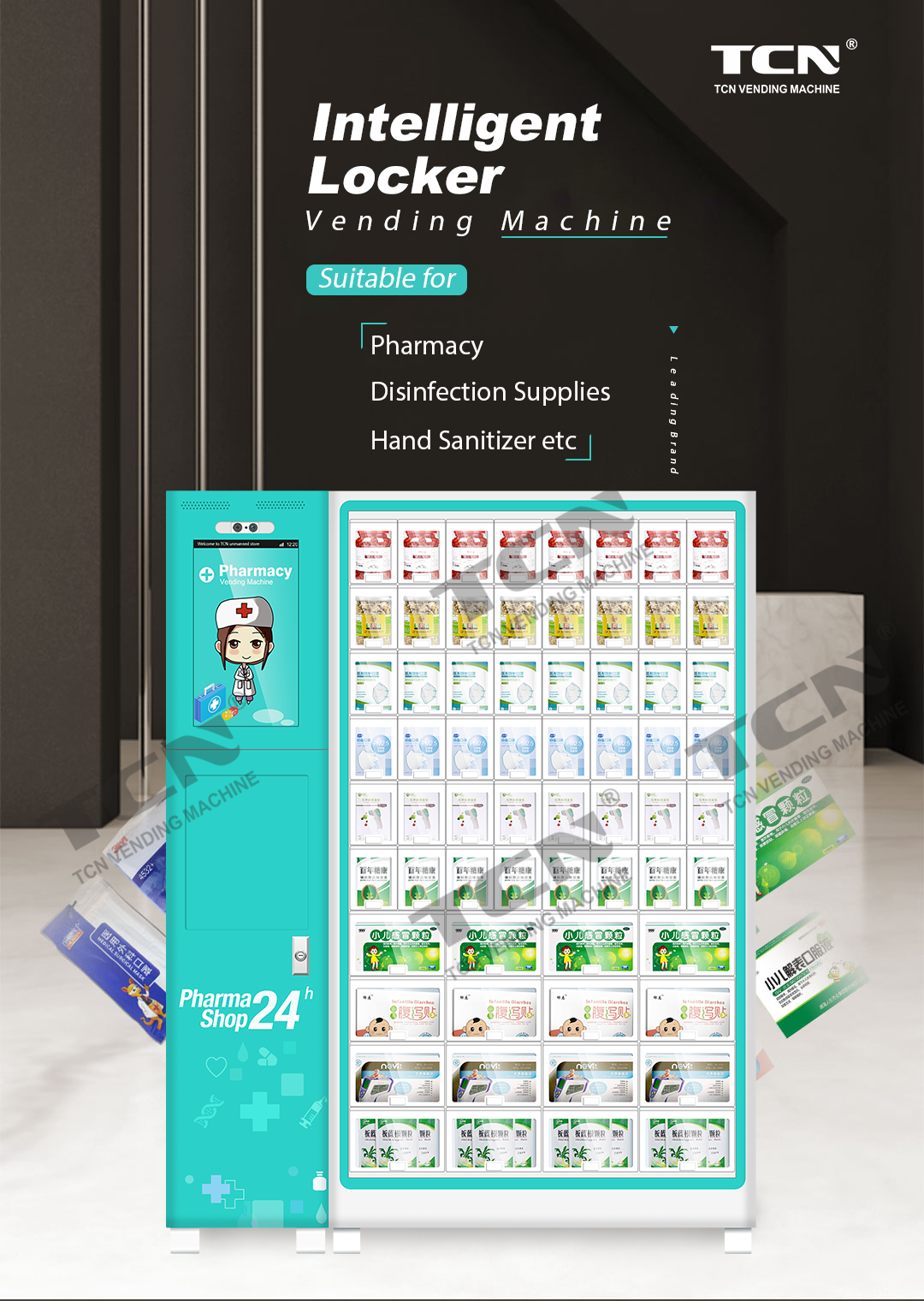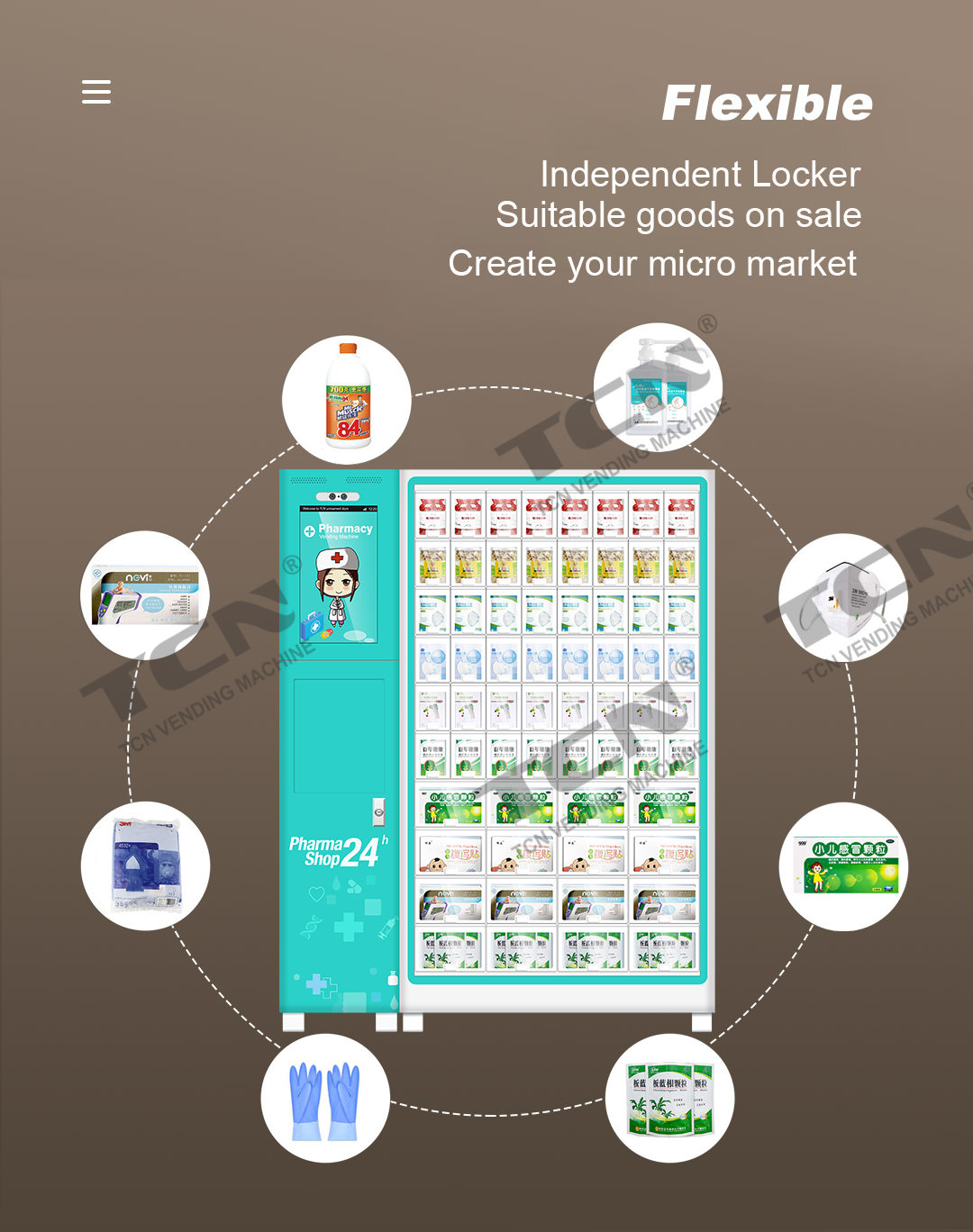 Best Locations: Hospital, Community, Walking Channel, etc.
| | |
| --- | --- |
| Model | TCN-ZK(22SP)+BLH-64S |
| Name | Locker Vending Machine |
| Dimensions | H:1940mm W: 1477mm D:320mm |
| Merchandise Type | No limatation,such as box,softbag,can/bottles etc., |
| Capacity | 64 pcs |
| Temperature | Normal |
| Electricity | AC100V/240V,50HZ/60HZ |
| Weight | 320kg |